Festival Days of Oris 22 - THERE ARE NO MORE TICKETS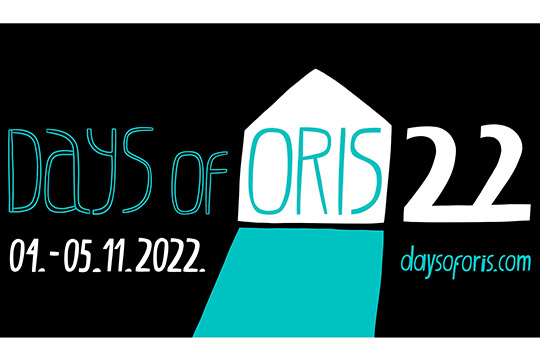 08/07/2022
THERE ARE NO MORE TICKETS
Join us for the 22nd edition of the Days of Oris, to be held 4 - 5 Nevember 2022 at the Concert Hall Vatroslav Lisinski in Zagreb, Croatia. 
SPEAKERS:
Hrvoje Njirić, Croatia 
Tezuka Architects, Japan 
Studio NONSTOP, Bosnia and Herzegovina
Dean Skira & Ante Nikša Bilić, Croatia
Arhitekti Počivašek Petranovič, Slovenia
SKROZ, Croatia 
NFO, Croatia 
Oliver Brandenberger, Switzerland
Antón García Abril (Ensamble studio), Spain 
Cecilia Puga i Paula Velasco, Chile 
Max Núñez, Chile 
+
Exhibition of architectural office MR2 on the occasion of twelve years of existence - 12 X MR 2
Moderators of Festival: Mia Roth Čerina, Maroje Mrduljaš, Dinko Peračić
Lectures will be without simultaneous translation.
   Festival Days of Oris 22 is included in the Professional training program of Croatian Chamber of Architects with 16 hours.
Ticket:
59 EUR
38 EUR student ticket
You can buy ticket here.
If you are a member of one of the Festival's partner institutions, you get a 10 percent discount on the regular registration fee. To receive the discount, please contact us by e-mail: ivica@oris.hr, along with proof of membership.
INFORMATION AND TICKET SALES
Contact person /// Ivica Novak
Oris d.o.o.
   Kralja Držislava 3, HR-10 000 Hrvatska, Zagreb
  tel: + 385 1 37 78 177
 e-mail: ivica@oris.hr
  web: www.oris.hr
The organizer reserves the right to change the program and conditions of participation without prior notice.