Book presentation Transcending Oppositions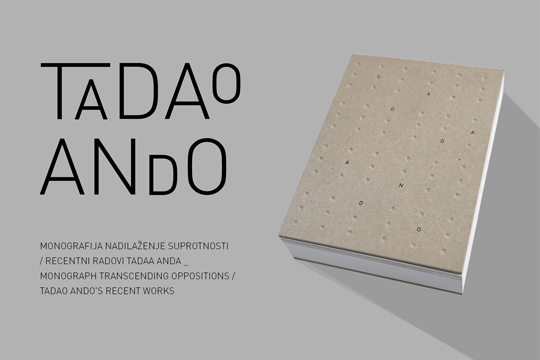 09/04/2018
Oris House of Architecture is pleased to invite you to the book presentation of Transcending Oppositions / Tadao Ando's Recent Work. The book presentation will be held on Thursday, 12 April, at 6 pm in Oris House of Architecture.  
Tadao Ando monograph is a publishing project made in close collaboration with Tadao Ando Architect and Associates, it presents the recent realizations of one of the greatest protagonists of Japanese and international architectural scene. 
 
The monograph is organized in four thematic section which tackles specific topics of Ando's prolific work: Dwelling – Fundaments of Architecture, Architecture, and Nature – Constructing Landscapes, Urban Conditions – Strategy of Active Voids and Cross-cultural Dialogues. Each section, introduced by a short text, includes one featured project or series of projects covered by an extensive essay related to the topic of the section.

The book will feature essays by such renowned authors as Juhani Pallasmaa, Karin Šerman, Luka Skansi and Maroje Mrduljaš. The chapters will also include several other projects featuring short texts courtesy of Tadao Ando Architect & Associates. The monograph will include Ando's seminal works such as Benesse Art Site Naoshima, 21_21 DESIGN SIGHT, Shanghai Poly Theatre, Punta della Dogana, and others. The monograph also includes an extensive interview with Tadao Ando based on discussions conducted in Osaka in 2010 and 2016 that frame the timespan and the topics presented in the monograph.
Speakers of the event: Maroje Mrduljaš, Karin Šerman, and Aleš Vodopivec. Moderator: Ana Bedenko.