Organ Vida 2018.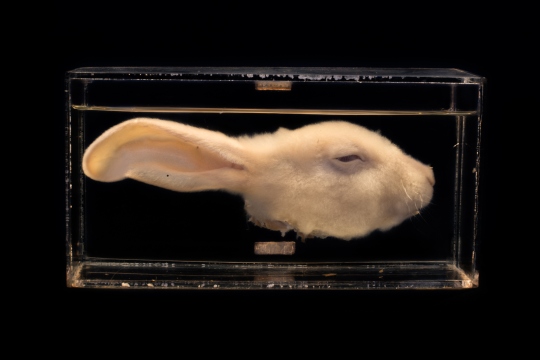 04/09/2018
We are pleased to invite you to the opening of the exhibition Ascension that will be held on Saturday, 15 September 2018 in Oris House of Architecture (Kralja Držislava 3) at 12 am. The exibition project signed by artist Monica Alcazar-Duoarte presents images of space scientists and scientific facilities across Europe in an interactive installation, which includes an augmented reality component. The images are accompanied by a soundscape that includes text by Frank White, noted space-philosopher and theorist.
Humanity is currently engaged in a new space race. Nations and private corporations are eagerly pushing ahead to develop the technologies required to explore and ultimately exploit the riches of the cosmos. A new generation of space scientists is working to develop the skills required to become explorers of the unlimited frontier. As this determined endeavour continues, life on Earth quietly percolates along with all of its chaos and unpredictability. The natural processes and life cycles that have repeated for millennia continue on their slow evolutionary march. The improvement of humanity now seems to be linked to leaving behind what makes us human; embracing that which is artificial. Attempting to survive in artificial environments. Developing artificial intelligences. The truth is that what really lies at the heart of our existence is that which is natural, that which is chaotic. Our essence is something that is actually out of our control no matter how much we cover it with technology and how well we explain it with science. Science has become the new religion of our civilization. Our ascension into space seems to cement our belief in humanity as the god of our age; a master of all that we survey. Despite this, it is in the fragile chaos within us that we find our most authentic nature.
SHORT BIO
Originally from Mexico, Monica lives and works in the U.K. She studied Filmmaking, Performance Design and Documentary Photography. Her photobook Your Photos could be used by drug dealers was acquired in 2014 for artist book collections at the Museum of Modern Art in New York, The Yale University Gallery and the Joan Flasch Collection at the Arts Institute of Chicago. Her work has been exhibited at Format Festival, Les Rencontres d'Arles, Getxo Foto and Noorderlicht Festival. In 2017 she obtained the Magnum Graduate Photographer Award and The Photographers' Gallery Bar-Tur PhotoBook Award. Monica's last work Possible Landscapes is a reconciliation participatory project for young people in post-conflict countries.